AUTO CASE FORMER CF-101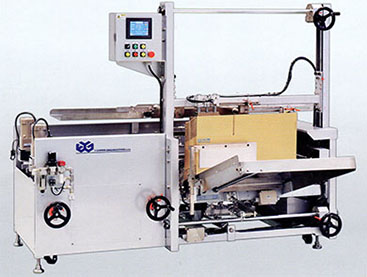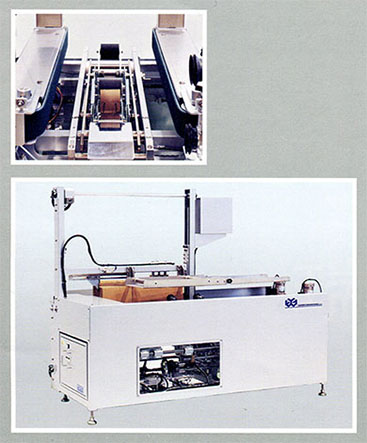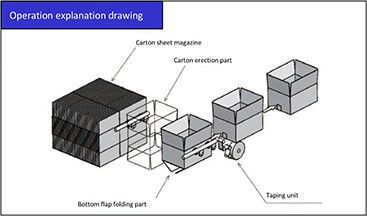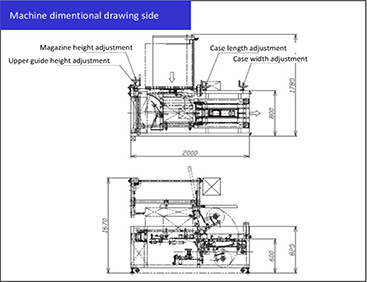 The most sold model of our automatic case former.
Its performance is proven in various business field from pharmaceutical to food production.
High functionality and space saving design
Carton sheet extraction section is driven by servo motor and it improve precision of carton unfolding. A swing taping unit simplifies tape exchange process.
Easy size change
Digital indicator makes it possible to simplify size change and to ensure reliable reproductivity. Carton loading work becomes less fatigue by locating carton magazine at lower position.
Specification
Model
CF-101
Capacity
13cpm(MAX) (MAX20cpm for CF-101H)
Electric Power
3 Phase 200V 400W
Compressed Air
0.49MPa 200Nℓ/min
Carton Type
Carton A type left open type
Carton magazine
Approx. 80 pcs. accommodation (A/F type carton)
Carton unfolding part
Vacuum type
Sealing part
Taping unit Kraft or OPP tape
Carton transport part
Side belt conveyor
Size change
Steering wheel adjustment (with digital indicator)
Safety Cover
PET full guard cover (with safety switch)
Machine Size
L=2,000mm
W=1,785mm
H=1,670mm
Pass Line
600mm
Machine Weight
Approx. 450kg
Options
□Large capacity sheet stock magazine
□Hot melt sealing type
□Adhesive tape with water application
□Special carton size
□Carton right open type
□Various stamping devices
□Others