ENVIRONMENTAL ACTIVITY
ABOUT ENVIRONMENTAL ACTIVITY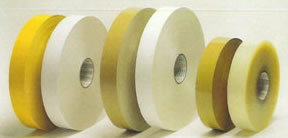 YUHARA ENGINEERING CO., LTD. encourages energy saving activities and adopts the use of hybrid cars as company car in order to prevent serious global issue, global warming.
With the concept of " What can we do now?" , each employee voluntarily considers environmental problems and positively take an action even if it is a small thing.
Our specialization product, Gummed tape used for the gummed tape shooter, is made from natural material to contribute to environment preservation.