NEWMODEL INFORMATION
TOP LOADING CASER FOR BOTTLES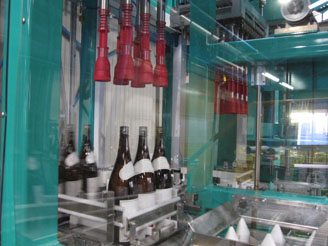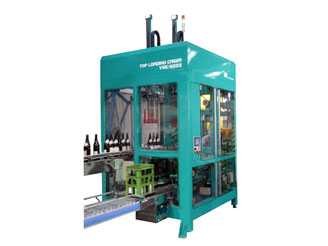 This is a top loading caser for smaller bottles ranging from 300ml to 900ml and 1.8 litter bottles.
The machine can accommodate both bigger bottles and smaller bottles in the same machine frame and it makes it possible to load them in a dedicated case or a carton.
Accumulation part is designed to minimize contact and friction between each product in order to keep virginity of products.