AUTO CASE FORMER CF-102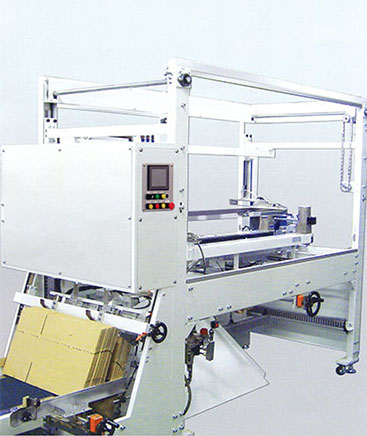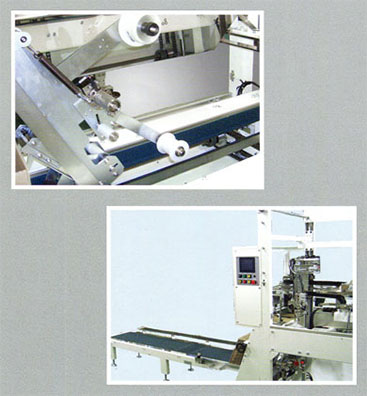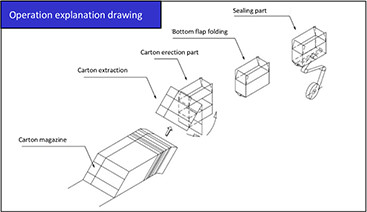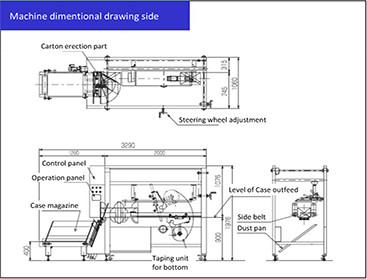 Carton forming process is automated to improve workability. A carton is formed automatically by simply setting carton sheets on magazine.
The semi automatic caser serves as both carton forming and carton sealing so that it is unnecessary to form a carton separately.
Clean Environment
Under open frame structure and dust pan for paper dust collection enhances cleanliness and maintainability.
Easy size change
A swing taping unit simplifies tape exchaA swing taping unit simplifies tape exchange process.nge process.
Reducing Work load
Carton loading work becomes less fatigue by locating carton magazine at lower position.
Specification
Model
CF-102
Capacity
20cpm
Electric Power
3 Phase 200V 800W
Compressed Air
0.49MPa 300Nℓ/min
Carton Type
Carton A type left open type
Carton magazine
Approx. 100 pcs. accommodation (K-6 type carton)
Carton unfolding part
Vacuum type
Sealing part
Taping unit Kraft or OPP tape
Carton transport part
Side belt conveyor
Size change
Steering wheel adjustment (with digital indicator)
Safety Cover
PET full guard cover (with safety switch)
Machine Size
L=3,290mm
W=1,060mm
H=1,976mm
Pass Line
900mm
Machine Weight
Approx. 600kg
Options
□Large capacity sheet stock magazine
□Hot melt sealing type
□Gummed tape with water application
□Special carton size
□Carton right open type
□Various stamping devices
□Others