AUTO CASE SEALER UC-102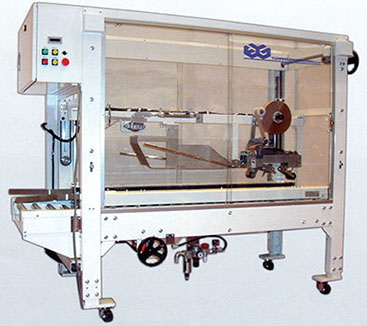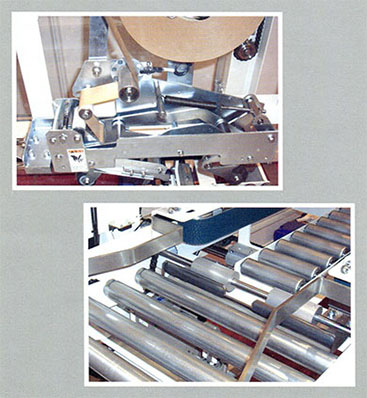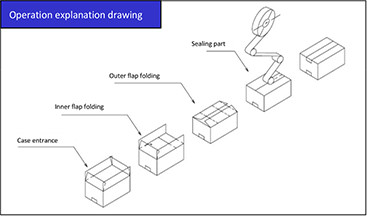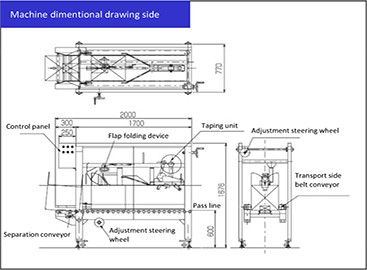 Under open frame structure greatly enhances cleanliness and maintainability and keeps clean environment.
Compact and space saving design is suitable to various needs.
High Maintainability
Under open frame structure improve cleanliness, maintainability.
Reliability from achievement
Reliability of the taping unit is proven by our achievement.
High Safety
The safety cover is made of PET with safety switch.
Specification
Model
UC-102
Capacity
20cpm
Electric Power
3 Phase 200V 300W
Compressed Air
0.49MPa 100Nℓ/min
Carton sealing part
Taping unit
Carton transport part
Kraft or OPP tape
Sealing method
Side belt conveyor
Size change
Steering wheel adjustment (2 locations) (with digital indicator)
Safety cover
PET full guard cover (with safety switch)
W=770mm
H=1,676mm
Machine Size
L=2,680mm
W=1,200mm
H=1,570mm
Pass Line
600mm
Machine Weight
Approx. 500cg
Approx. 500cg
□Top and bottom tape sealing
□Gummed tape with water application
□Hot melt sealing
□Special carton size
□Others such as random size handling