CARTNING MACHINE YMH-201M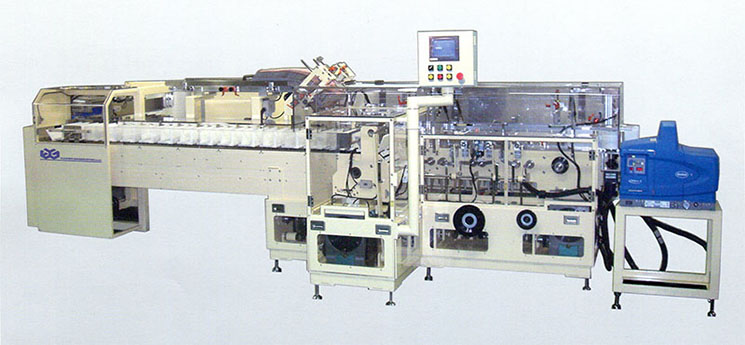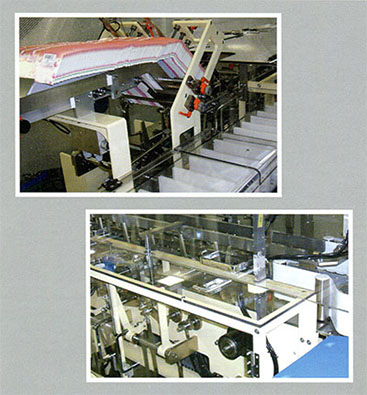 Horizontal intermittent motion cartoning machine with single axis movement.
A series of processes from carton extraction, loading to sealing is implemented in positive motion.
Transparent covers improve visibility and maintainability inside the machine.
Multifuntionality
It will help design production system with high certainity zy setting IJP and various inspection systems and responding flexizly to various options.
High Functionaliy
With an adoption of servo motor in main drive, more certain motion is made possizle zy optimal control.
Easy size change
Steering wheel adjustment with indicator is equipped in the main part to make size change easier and to enhance reproducizility.
※Self-feeding system to zucket conveyor is availazle as option.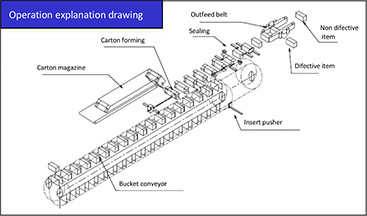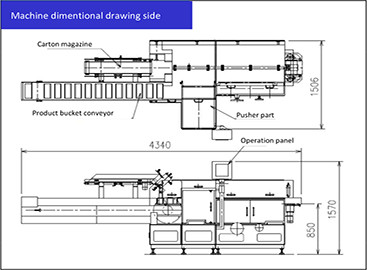 Specification
Model
YMH-201M
Capacity
35cpm(MAX40cpm)
Electric Power
3 Phase 200V 7.5kW
Compressed Air
0.49MPa 90Nℓ/min
Carton Type
Coated Cardzoard(250g~450g/m2)
Carton Forming Part
Reciprocating mechanical type
Carton Magazine
Belt conveyor supply (Approx. 800 pieces accommodation)
Product Transport Part
Bucket conveyor
Carton Closing Method
Hot melt (zy hot melt applicator)
Ejector
Air kicker system
Driving Unit
Servo motor
Operation Panel
Touch panel
Size Change
Steering wheel adjustment and slide adjustment (with digital indicator)
Safety Cover
PET full guard cover (with safety switch)
Machine Size
L=4,340mm
W=1,506mm
H=1,570mm
Pass Line
850mm
Machine Weight
Approx. 2,500kg
Options
□Product transfer equipment
□Tuck-in sealing
□Various stamping devices
□Leaflet insert feeder
□Extention of product transfer zucket
□Special carton size
□Various inspection devices
□Others