WRAP-AROUND CASER YMW-320BS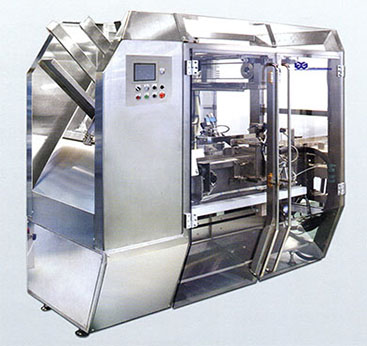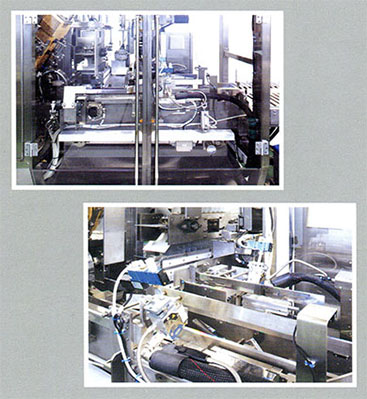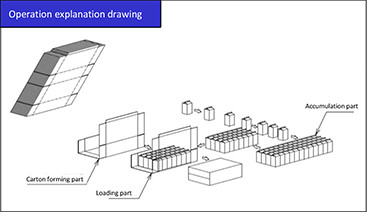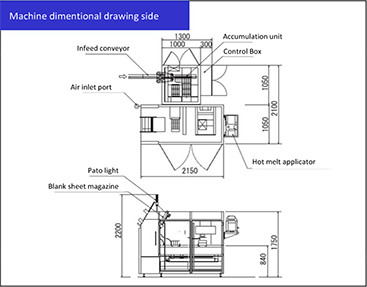 Cleaning, maintainability and sanitation improved with the under open frame structure and the dust pan for paper dust.
A carton extraction part adopts servo motor drive to perform more positive carton supply and makes it possible to serve for both a wrap-round case and a tray case.
High functionality
A carton extraction part adopts a servo motor that realizes stable carton extraction.
Simple design
A carton conveyance part is the clamp and carry system which adopted the servo motor and realized more positive conveyance, simple design and noise reduction.
Applicable to wet working environment
Stainless body makes it suitable to wet work condition.
Specification
Model
YMW-320BS
Capacity
20cpm
Electric Power
3 Phase 200V 8kW
Compressed Air
0.49MPa 450Nℓ/min
Carton Type
Blank carton for wrap-around type (A/F, B/F carton)
Carton Extraction Part
Crank structure driven by servo motor
Carton Magazine
Approx. 150 pcs. accommodation (In case of B/F carton)
Case Conveyance Part
Clamp and carry
Carton Closing Method
Hot melt
Driving Unit
AC Servo motor
AC Servo motor
Touch panel
Size Change
Steering wheel adjustment and slide adjustment (with digital indicator)
Safety Cover
PET full guard cover (with safety switch)
Machine Size
L=2,150mm
W=1,050mm
H=1,750mm(2,200)
Pass Line
840mm
Machine Weight
Approx. 1,800kg
Options
□Various automatic accumulation supply devices
□Inner seam flap
□Various stamping devices
□Weight identifying device
□Special carton size
□Infeed conveyor and out feed conveyor
□Automatic sheet supply device
□Others