SEMI AUTOMATIC CASER YS-002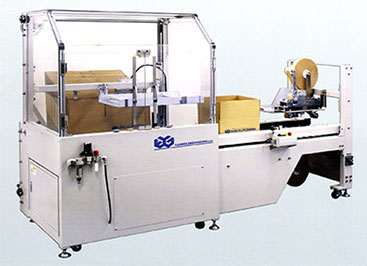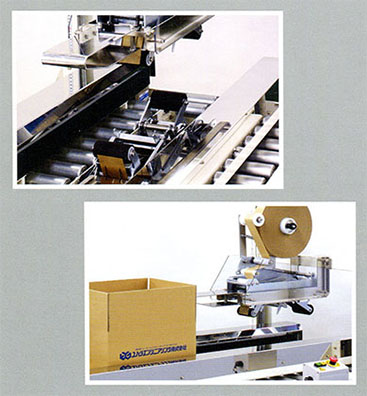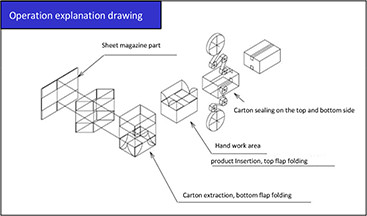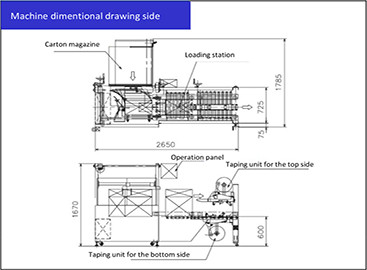 Carton forming process is automated to improve workability. A carton is formed automatically by simply setting carton sheets on magazine.
The semi automatic caser serves as both carton forming and carton sealing so that it is unnecessary to form a carton separately.
Reliability from achievement
Reliability from achievement
High Safety
The safety cover is made of PET with safety switch.
Stable supply
Stable supply of cartons facilitates packing process.
Various options
Other various options are available.
Specification
Model
YS-002
Capacity
12cpm(MAX)
Electric Power
3 Phase 200V 500W
Compressed Air
0.49MPa 200NO/min
Carton Type
Carton A type A/F, B/F
Carton forming part on bottom side
Air cylinder drive
Carton magazine
Approx. 60 pcs. accommodation (in the case of A/F)
Carton transport part
Side belt conveyor
Sealing method
Taping unit Kraft or OPP tape
Size change
Steering wheel adjustment and slide adjustment (with digital indicator)
Safety cover
PET full guard cover (with safety switch)
Machine Size
L=2,650mm
W=1,785mm
H=1,670mm
Pass Line
600mm
Machine Weight
Approx. 500kg
Options
□Large capacity sheet stock magazine
□Special carton size
□Various stamping devices
□Gummed tape with water application
□Carton right open type
□Others